Inclusion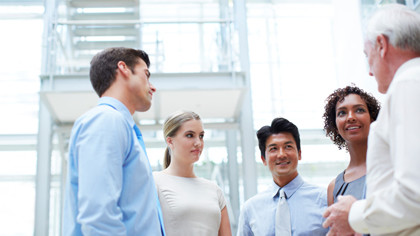 Inclusion is essential to our mission as a bank and a core leadership competency at BOK Financial. Our vision is to continually foster and support the principles and values of our company by promoting an environment that is inclusive of the diverse values, opinions, experience, culture and needs of our employees, clients and communities.
By emphasizing the importance of this vision, we reinforce an understanding that inclusive practices clearly lead to higher levels of employee engagement, performance, productivity and positive business results.
We recognize our commitment to diversity and inclusion practices allows us to achieve our business goals:
Operate a best-in-class financial institution.
Reinforce our reputation as an employer of choice in our industry and our communities.
Attract and retain top talent that thrives in our inclusive culture.
Provide resources and opportunities that engage and develop our employees.
Integrate supplier diversity to support economic development and job creation in the markets we support.
Support the communities we serve through employee volunteerism and commitment.