Our Talent Acquisition Process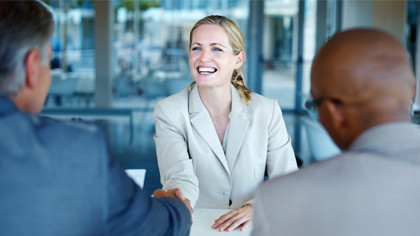 Our recruiting process focuses on one thing: you. Through each interaction, our goal is to get to know you, your interests and qualifications, as well as your career goals.
Our talent consultants work hard to deliver an outstanding candidate experience. As you learn more about our company and career opportunities, you can expect the following experience.
Helpful Tips
Apply for positions that match your qualifications. If you do not see a job that matches your background, sign up for our Talent Community. This is where you will receive the greatest benefit.
Provide up-to-date information. Your resume and information you enter should reflect your most recent work experience and current contact information.
If there is information about your background and skills that make you a match for the job posting, tell us about it.
Complete the entire application and submit it.
Assistance for Applicants with Disabilities
BOK Financial is committed to ensuring that our online application process provides an equal employment opportunity to all job seekers, including individuals with disabilities. If you need a reasonable accommodation in order to search for a job opening or to submit an application, please contact the Employee Resource Center at 855.269.2653 between 8 a.m. to 5 p.m. CST, Monday through Friday or email employeeresourcecenter@bokf.com.
Attention All Third-Party Agencies, Headhunters and Recruiters
BOK Financial and its subsidiaries will not accept candidate submission by unsolicited third parties through this site or any company email address. All unsolicited candidates presented to BOK Financial and its subsidiaries will be considered the property of BOK Financial. BOK Financial and its subsidiaries will not be responsible for any fees associated with unsolicited candidates, nor will a contractual relationship be formed by the submission. BOK Financial and its subsidiaries are not obligated and will not under any circumstances pay any fees to said third parties submitting candidates in this manner. BOK Financial and its subsidiaries only form contracts with recruiters with whom we have an established business relationship and with whom we have in place a signed agreement. All contact with BOK Financial and its subsidiaries from third parties must be through our Human Resources department. Any contact made outside of the BOK Financial Human Resources department by a third party will cancel any future business relationships between the third party and BOK Financial.