Achieving more together
Everyone has been a job seeker at some point in our careers. We understand this and strive to make our process worth your time and effort. No matter the outcome of your search, we hope you leave with valuable information and become a long-term friend of our group of companies.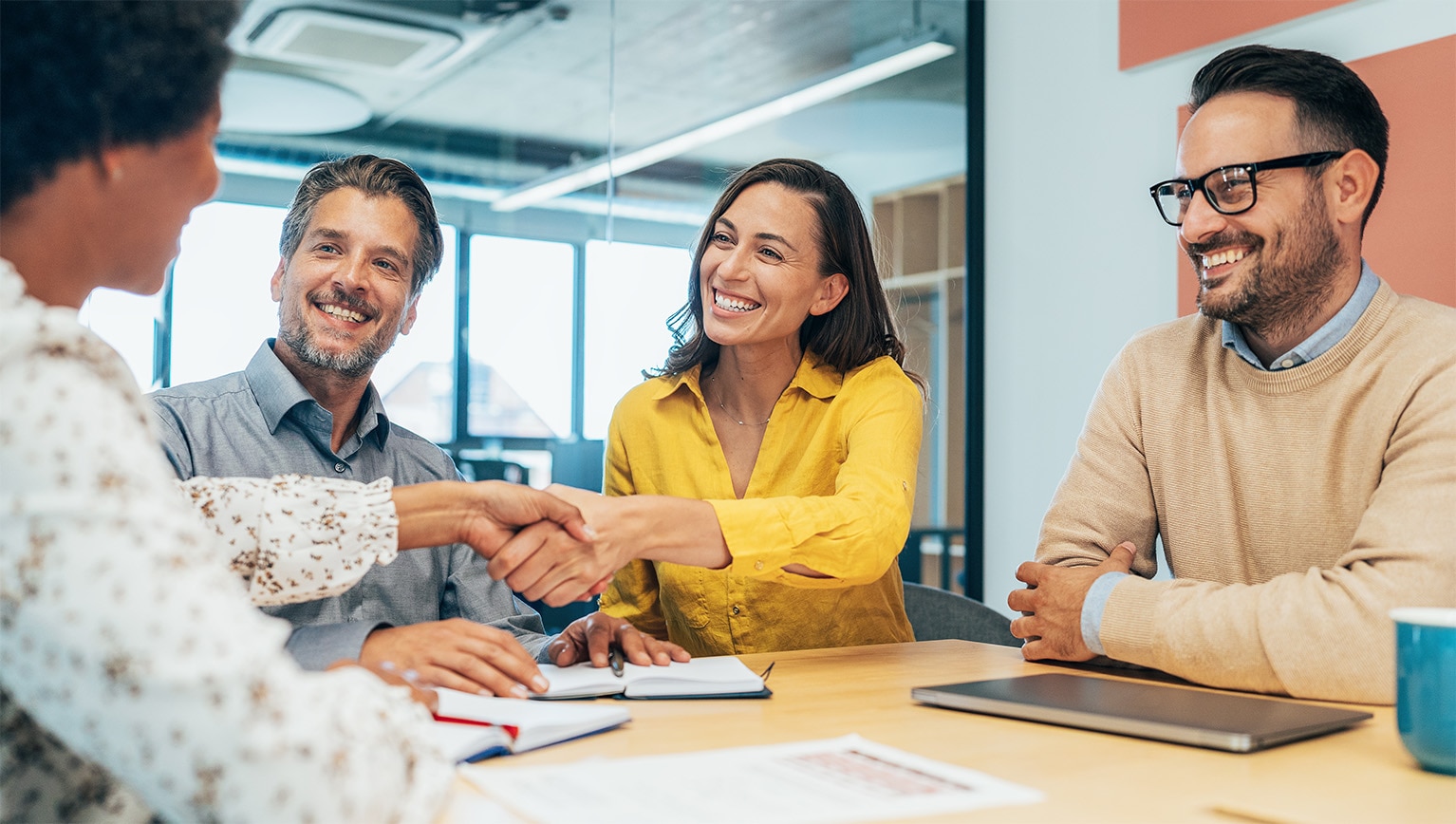 Frequently Asked Questions
You have two easy options: (1) On any page in the career site, type in a "keyword" in the search box; then click on the "Search Jobs" button, or (2) navigate directly to the "Search Jobs" page from the top menu bar and begin your search by selecting the area of business you are most interested in.

Join our talent network to stay connected on upcoming career opportunities and receive alerts that match your interests on a regular basis. You have several easy options for setting up job alerts. (1) search for a position using one of the two options above, or (2) search by keyword, location, or Areas of Interest; then select "Create Alert". Job alerts sign up can also be found at the bottom of most pages in the career site.

Absolutely! We have a variety of positions that require a full range of skillsets beyond banking. We encourage you to review the job postings and if you have the appropriate knowledge, skills, and abilities, apply.

Once you have narrowed down your search to a job posting, click the "Apply Now" button located at the top of the posting. You can now create an account or log in to an existing account and follow the required steps to submit your application.

Depending on the line of business you will work in, there may be regulatory requirements that we must follow, including employment verification of the past 10 years. Therefore, we ask all applicants to list the last 10 years of employment as a minimum. It is important to complete the application as fully and accurately as possible to prevent delays in the process.

Don't worry, we've got you covered. Select the "Forgot your password?" button, enter your email address, and then click submit. You will receive an email with a link to the password reset page. Enter a new password; then click submit. Once your password has been reset, select sign in to access your account.

You can log back in to your account and see general status updates on your applications by selecting log in at the top of the careers home page. After you have logged in to your account, expand the jobs applied section and view the status for each of your applications. If you meet the appropriate knowledge, skills, and abilities for the position and are one of the strongest candidates, a recruiter will contact you directly to discuss next steps.

It's great that you are interested in growing your career at BOK Financial and its subsidiaries. As a current employee, you should view open positions and apply from the careers module in SuccessFactors. You can access SuccessFactors via The Beacon and simply navigate to the careers module using the drop-down menu. All positions posted externally are also available internally along with additional information for your convenience.

If you meet the appropriate knowledge, skills, and abilities for the position and are one of the strongest candidates, a recruiter will contact you directly to discuss next steps. However, due to the volume of applications received, our recruiters are not able to respond to everyone. Our goal is to provide you with enough information on the job postings to determine if you are qualified.

Yes. When you click on the "Apply Now" button, the option to "Apply with LinkedIn" will appear.

Please be aware that scammers may try to take advantage of you by impersonating us or our employees in order to access money or personal information and offer false employment opportunities in our name.

BOK Financial Corporation Group will never ask for financial information of any kind or for payment of money during the job application process. We do not require any financial, credit card or bank account information and/or any payment of any kind in order to be considered for employment. If you are asked to pay for things like equipment fees, travel fees, or some other deposit or application-processing fee, even if claimed you will be reimbursed, this is not us. It is a scam.

Our companies do not extend offers without a personal conversation.

You will never receive an offer via text or virtually of any format without a personal conversation with a recruiter from the BOK Financial Corporation group of companies. Every single offer extended is accompanied by a phone call from one of our talent advisors.

We do not use third party recruiting firms to conduct interviews.

If you were contacted by a third-party organization claiming to represent BOK Financial Corporation or one of its subsidiaries, or claiming to hire on behalf of BOK Financial Corporation or one of its subsidiaries, or if you were contacted in a chat room such as Google Hangouts, Freelancer.com or Telegram app do not share any information. Our official Careers website hosts the only web chat you will encounter in the recruitment process with our group.

*BOK Financial Corporation Group includes BOKF, NA; BOK Financial Securities, Inc., BOK Financial Private Wealth, Inc., and BOK Financial Insurance, Inc. BOKF, NA operates TransFund and Cavanal Hill Investment Management, Inc. BOKF, NA operates banking divisions across eight states as: Bank of Albuquerque; Bank of Oklahoma; Bank of Texas and BOK Financial.

Feel free to reach out to us with any questions or concerns on the recruiting process.