EARLY CAREER
& INTERNSHIPS
Achieving More Together

EARLY CAREER
& INTERNSHIPS
Achieving More Together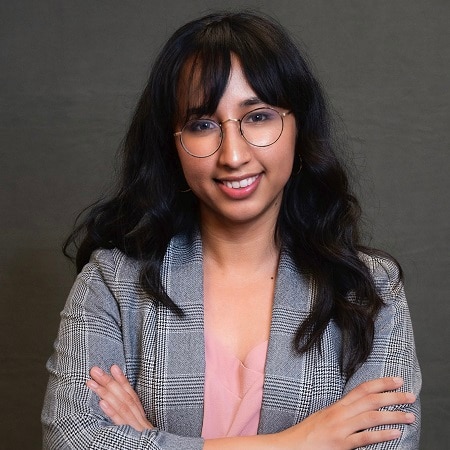 "You learn to adapt to change through your rotations, giving you the necessary skills to provide timely, calculated solutions. You gain the ability to make decisions in times of uncertainty, as well as an intrinsic understanding on how to connect and collaborate with others."
Viviana Abrego
2019 ACT Associate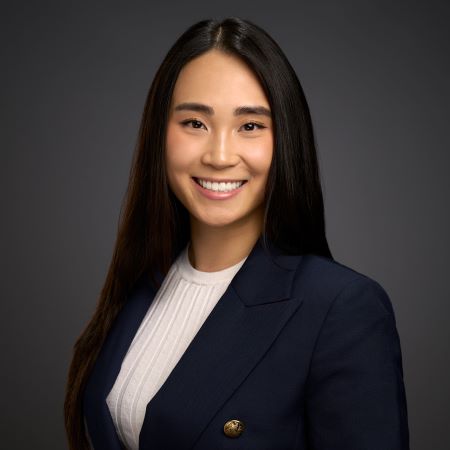 "The ACT Program offered me invaluable opportunities to network and explore my interests in banking. The program fosters a supportive environment for me to learn and grow alongside bright and highly motivated peers. The comprehensive credit training and rotations provided in the program are the biggest advantages, and I am so grateful to have the opportunity to experience in the early stages of my career."
Amanda Wong
2021 ACT Associate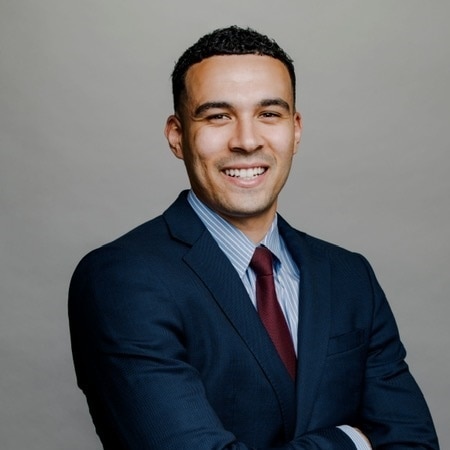 "Initially, the ACT program offered me a great transition from the University classroom to the workforce with instructor-led credit analysis training and live group case studies. The classroom-like environment helped me build a great foundation of skills that prepared me well for the work rotational aspect of the program. During rotations, I gained real-world experience working in many different departments of the Bank, allowing me to further explore various career paths. To this day, I continue to rely on the network of connections I gained throughout the program to effectively collaborate with peers across the Bank."
Jordan Phelps
2018 ACT Associate
Our Programs
Summer Internships
---
As an intern, you'll have the opportunity to explore a career in the financial services industry through a summer filled with hands-on experience. Our internship program will provide you with opportunities to work on challenging projects which impact our business, meet with executives from various lines of business, and participate in our coveted competition, "Battle of the Interns." You'll learn the value of collaboration, work closely with your fellow interns on an assigned team project, and develop a recommendation on how to advance our business model. After spending the summer with us, you'll have the opportunity to interview for full-time employment as an Accelerated Career Track Associate.

Timeline: 10-week program beginning in May

Qualifications:

Junior level student or graduate level student with one year of coursework remaining
Full-time Associate
---
Start your career in financial services by gaining broad-based knowledge of our industry and organization. Our rotational development program is designed to benefit both graduate and undergraduate students. Your training will combine classroom sessions, on-the-job training, computer-based training, and self-study projects. Your training will take place in your specific market location, completing a series of rotations throughout many departments. Following successful completion of the program, you will be placed in a role specific to your line of business.

Timeline: 13-month program beginning in July

Qualifications:

Bachelor or master degree completion
Our Tracks
We know one position does not fit all. That's why we have provided you with a variety of career paths in the financial services industry. Whether you know exactly what you want to do or you are still exploring, our ACT Program allows you to choose a specific area of focus for your program training.
---
Commercial Banking
Our Commercial Banking division offers businesses from a variety of industries, a full suite of banking solutions with local, personal service, and the industry knowledge and experience clients count on to grow.

Associates or interns participating in this track may have the opportunity to learn and gain experience within the following teams:

Corporate Banking
Energy Banking
Commercial Real Estate Banking
Commercial Banking
This career track is ideal for finance and accounting majors with an interest in sales, customer relationship management, and financial analysis.

Note: Must have completed a minimum of 12 accounting hours and 9 hours of finance courses to be considered for the full-time ACT Associate program.
Information Technology
IT is a great path for those looking to make a difference by enabling business success and creating raving fans. This division provides a challenging, fun, and rewarding experience for all employees involved in supporting and advancing hundreds of banking systems. Our tools, technologies and systems deliver mission-critical programs that are crucial to the long-term success of the bank and our clients.

Associates or Interns participating in this track may have the opportunity to learn and gain experience within the following teams:
Project Management Office
Infrastructure and Operations
Digital Solutions
Information Security
Quantitative Analytics
Data Governance and Reporting
Business Analysis and Support
Robotic Process Automation
This career track is ideal for a computer science, data analytics or management information systems majors.

Wealth Management
Our Wealth Management division provides strength, stability, knowledge, and experience you can rely on in any economic environment. They build relationships with high-net-worth clients and work hand-in-hand with them to preserve and grow their wealth. BOK Financial has wealth management offices in 11 states and $71 billion in assets under management or in custody.
Associates or interns participating in this track may have the opportunity to learn and gain experience within the following teams:

Private Banking & Credit Services
Trust and Fiduciary Services
Mutual Funds
Broker Dealer
Institutional Wealth Management
Investments
Client Advisors
This career track is ideal for finance majors or business students but other degree programs may be considered.

Note: Our full-time associates will also participate in a CFA institute certification program throughout their first six months.
Other
To run an organization of this size and depth, we must have high-caliber teams in place in every department. At times we may have full-time associate or intern opportunities available outside of our traditional tracks. Divisions with opportunities may include:
Consumer Operations and Business Banking
Cyber Security
Enterprise Data
Internal Audit
Risk Management
Treasury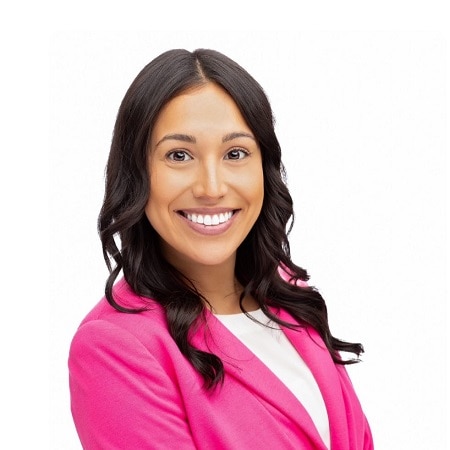 I chose BOK Financial because I knew they'd help me grow into an exceptional leader. Connecting with the culture of an organization is a priority for me, and I was amazed by what BOKF had created. I truly believe in the ACT program because it's designed to help young professionals become remarkable leaders in the industry. The intentionality that goes into developing the Associates and Interns is astounding. The value BOK Financial places on helping its' people succeed is unique, and I am proud to be a part the organization.
Lexi Marroquin
University Recruiter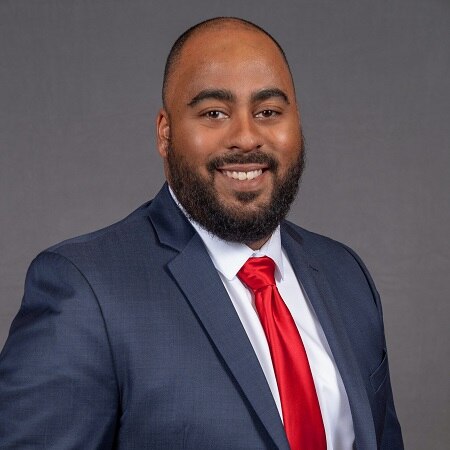 The Accelerated Career Track program was what initially drew me to BOK Financial. I was impressed by the intentionality of the program and the organization's commitment to developing talent. My passion for the organization grew as I learned about their dedication to clients and actively advancing the communities we serve. Giving back is something important to me, and in my time at BOKF I have been empowered to get involved with volunteer opportunities to shape the future of our community.
Aaron Winfrey
ACT Senior Program Lead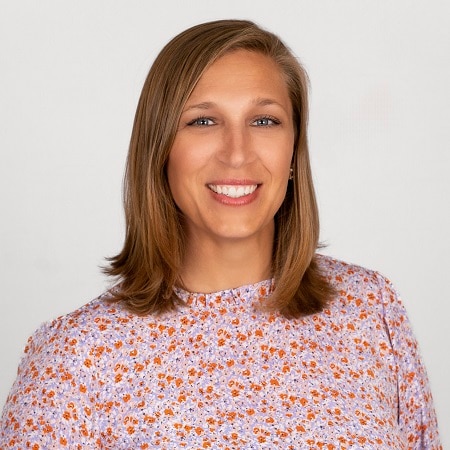 I chose BOK Financial because of their longstanding reputation in the community, opportunities for growth, and the amazing culture. I stay because I found all those things and more. My favorite thing about the ACT program is witnessing Associates and Interns having "ah ha" moments. The bank truly supports the program and sees the tenor of the employees who go through it. When I hear the feedback individuals provide about the program, it validates that I know we are doing things right. BOKF is truly one of a kind.
Kim Clark
ACT Senior Program Lead
Frequently Asked Questions
---
Although we are actively recruiting year-round, applications for our ACT Program open the first week of September. We are looking for Interns and early career talent, with interviews taking place in October after Career Fairs. Offers are typically extended to students at the end of November through early December.
We recruit nationwide through our virtual technology platform and partnerships; however, we also attend on-site recruiting events. Whether it's in person or virtually, we'd love to meet you!
Our time together is never long enough. In order to make the most of our time, we offer the following tips:
Research the bank, review our annual reports, explore the financial services industry and topics, talk to former interns, and your professors.
Check with your school's career services office to assist you with practice interviews, questions, and advice.
Arrive early, and bring a copy of your transcript and resume with you.
Come prepared with questions to ask at the end of the interview.
Business dress is appropriate.
Internships are offered in the majority of the markets in which we operate. All internships, by market location, are listed on our career site.
Yes, all of our internships are paid positions.
Our ACT interns spend 10 weeks in the program and typically work within one to two areas. Our goal is that you're given real, business impacting work during your summer internship. By focusing on one or two areas, you can move past shadowing and gain a better understanding of the big picture.
Yes! If you are a soon to be or recent college graduate that is interested in pursuing a career within the financial services industry, there are many opportunities available. Please explore opportunities throughout our career site.
It's great that you are interested in growing your career at the bank. As a current employee, you should view open positions and apply from the careers module in SuccessFactors. You can access SuccessFactors via BankConnect and simply navigate to the careers module using the drop-down menu.
Feel free to reach out to us at recruiting_coordinators@bokf.com with any questions regarding the ACT Program and the recruiting process.