EARLY CAREER
& INTERNSHIPS
Achieving More Together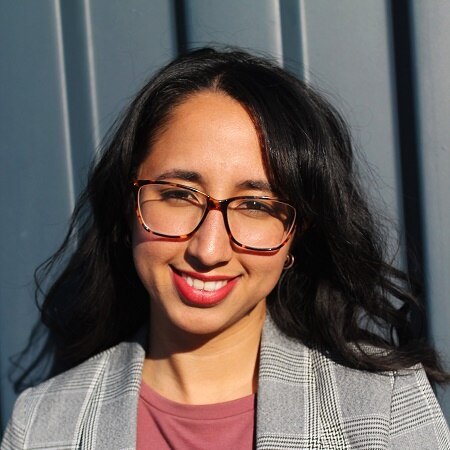 "You learn to adapt to change through your rotations, giving you the necessary skills to provide timely, calculated solutions. You gain the ability to make decisions in times of uncertainty, as well as an intrinsic understanding on how to connect and collaborate with others."
Viviana Abrego
2019 ACT Associate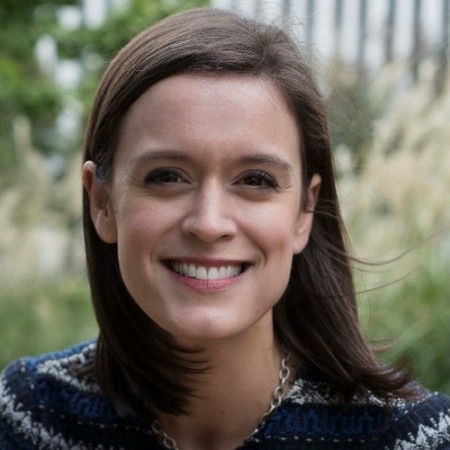 "Commercial Banking provides the best balance for me with financial analysis and client interaction."
Elizabeth Chase
2011 ACT Associate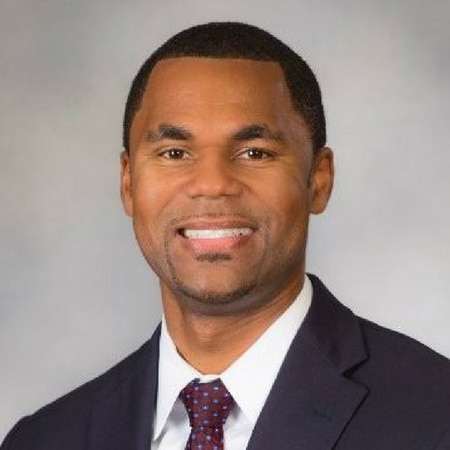 "I am honored to work for a company that allows me to embrace my entrepreneurial spirit."
Paul Johnson
2008 ACT Associate
Our Programs
Summer Internships
---
As an intern, you'll have the opportunity to explore a career in the financial services industry through a summer filled with hands-on experience. Our internship program will provide you with opportunities to work on challenging projects which impact our business, meet with executives from various lines of business, and participate in our coveted competition, "Battle of the Interns." You'll learn the value of collaboration, work closely with your fellow interns on an assigned team project, and develop a recommendation on how to advance our business model. After spending the summer with us, you'll have the opportunity to interview for full-time employment as an Accelerated Career Track Associate.

Timeline: 10-week program beginning in May

Qualifications:

Junior level student or graduate level student with one year of coursework remaining
3.4 GPA or higher
Full-time Associate
---
Start your career in financial services by gaining broad-based knowledge of our industry and organization. Our rotational development program is designed to benefit both graduate and undergraduate students. Your training will combine classroom sessions, on-the-job training, computer-based training, and self-study projects. Your training will take place in your specific market location, completing a series of rotations throughout many departments. Following successful completion of the program, you will be placed in a role specific to your line of business.

Timeline: 18-month program beginning in July

Qualifications:

Bachelor or master degree completion
3.2 GPA or higher
Our Tracks
We know one position does not fit all. That's why we have provided you with a variety of career paths in the financial services industry. Whether you know exactly what you want to do or you are still exploring, our ACT Program allows you to choose a specific area of focus for your program training.
---
Commercial Banking
Our Commercial Banking division offers businesses from a variety of industries, a full suite of banking solutions with local, personal service, and the industry knowledge and experience clients count on to grow.

Associates or interns participating in this track may have the opportunity to learn and gain experience within the following teams:

Commercial and Industrial Banking
Energy Banking
Real Estate Banking
Business Banking
Loan Review
Community Development
This career track is ideal for finance and accounting majors with an interest in sales, customer relationship management, and financial analysis.

Note: Must have completed a minimum of 12 accounting hours and 9 hours of finance courses to be considered for the full-time ACT Associate program.
Information Technology
IT is a great path for those looking to make a difference by enabling business success and creating raving fans. This division provides a challenging, fun, and rewarding experience for all employees involved in supporting and advancing hundreds of banking systems. Our tools, technologies and systems deliver mission-critical programs that are crucial to the long-term success of the bank and our clients.

Associates or Interns participating in this track may have the opportunity to learn and gain experience within the following teams:
Project Management Office
Infrastructure and Operations
Digital Solutions
Information Security
Data Analytics
Data Governance and Reporting
Business Analysis and Support
Bank Operations
This career track is ideal for a computer science, data analytics or management information systems majors.

Wealth Management
Our Wealth Management division provides strength, stability, knowledge, and experience you can rely on in any economic environment. They build relationships with high-net-worth clients and work hand-in-hand with them to preserve and grow their wealth. BOK Financial has wealth management offices in 11 states and $71 billion in assets under management or in custody.
Associates or interns participating in this track may have the opportunity to learn and gain experience within the following teams:

Private Banking
Trust and Fiduciary Services
Mutual Funds
Broker Dealer
Institutional Wealth Management
Investments
Client Advisors
Credit Services
This career track is ideal for finance majors or business students but other degree programs may be considered.

Note: Our full-time associates will also participate in a CFA institute certification program throughout their first six months.
Other
To run an organization of this size and depth, we must have high-caliber teams in place in every department. At times we may have full-time associate or intern opportunities available outside of our traditional tracks. Divisions with opportunities may include:
Risk Management
Internal Audit
Consumer Banking
Human Resources
Mortgage Banking
Your Career
Attending college is a major milestone, and one you should celebrate!

You've got a lot to juggle: class, papers, exams, meetings, job applications, social events, finals week — all while trying to make the most out of your time. And just when you get in your groove, it will be time to move on to your next stage in life.

Your career.

We understand where you are; we've been there. We're here to help you take the next step. We'll provide you with a seamless transition from college student to working professional as well as opportunities to grow your career for years to come.

Whatever your goals are, we will help you achieve them. Our Accelerated Career Track Program focus on developing you as a professional in four key areas:

• BOK Financial knowledge
• Professional development skills
• Technical skills
• Banking industry knowledge

Your next step starts here.
Frequently Asked Questions
---
Although we are active on campus year-round, applications for our ACT Program opens the first week of August. We are on campus recruiting interns and future graduates beginning in September with interviews taking place after campus Career Fairs. Offers are typically extended to students by the end of October or early November. Depending on organizational needs, you may also see us on campus in the spring.
We recruit nationwide through our virtual technology platform and partnerships; however, we currently attend on-site recruiting events at:
University of Tulsa
University of Oklahoma
Oklahoma State University
Baylor University
Texas Christian University
University of Houston
We'd love to meet you in person. Please visit us at the fall career fair!
Our time together is never long enough. In order to make the most of our time, we offer the following tips:
Research the bank, review our annual reports, explore the financial services industry and topics, talk to former interns, and your professors.
Check with your school's career services office to assist you with practice interviews, questions, and advice.
Arrive early, and bring a copy of your transcript and resume with you.
Come prepared with questions to ask at the end of the interview.
Business dress is appropriate.
Internships are offered in the majority of the markets in which we operate. All internships, by market location, are listed on our career site.
Yes, all of our internships are paid positions.
Our ACT interns spend 10 weeks in the program and typically work within one to two areas. Our goal is that you're given real, business impacting work during your summer internship. By focusing on one or two areas, you can move past shadowing and gain a better understanding of the big picture.
Yes! If you are a soon to be or recent college graduate that is interested in pursuing a career within the financial services industry, there are many opportunities available. Please explore opportunities throughout our career site.
It's great that you are interested in growing your career at the bank. As a current employee, you should view open positions and apply from the careers module in SuccessFactors. You can access SuccessFactors via BankConnect and simply navigate to the careers module using the drop-down menu.
Feel free to reach out to us at recruiting_coordinators@bokf.com with any questions regarding the ACT Program and the recruiting process.
Results 1 – 1 of 1
Page 1 of 1