From humble beginnings
We were founded on the oilfields of Oklahoma as a source of capital for the energy industry in 1910. From those humble beginnings, we've grown into one of the top bank holding companies in the U.S., serving the complete financial needs of individuals, small businesses and international corporations and everyone in between.

In the 1990s, we began expanding outside of Oklahoma and now operate in Texas, Arizona, Arkansas, Colorado, Kansas, Missouri, Tennessee and New Mexico. From our operations in the Midwest and Southwest, we serve clients across the country, fueling financial success for individuals, international businesses and everyone in between by delivering advice, insight and expertise.
As we grew into new markets, we also diversified our offering, adding wealth management services, a full-service brokerage firm and one of the top 10 electronic funds transfer networks in the U.S. Today, we offer all of the services you would expect from a financial institution—like depository, treasury management and credit services—but also some that you might surprise you—such as asset-based lending, institutional portfolio management and private equity investment.
Our services and brands
Our purposeful diversification provides resilience and stability, allowing us to do the same for our clients. We take a disciplined, long-term approach to growth, giving us unwavering confidence in our ability to build strong relationships, provide diverse expertise and services, and invest in the communities we serve.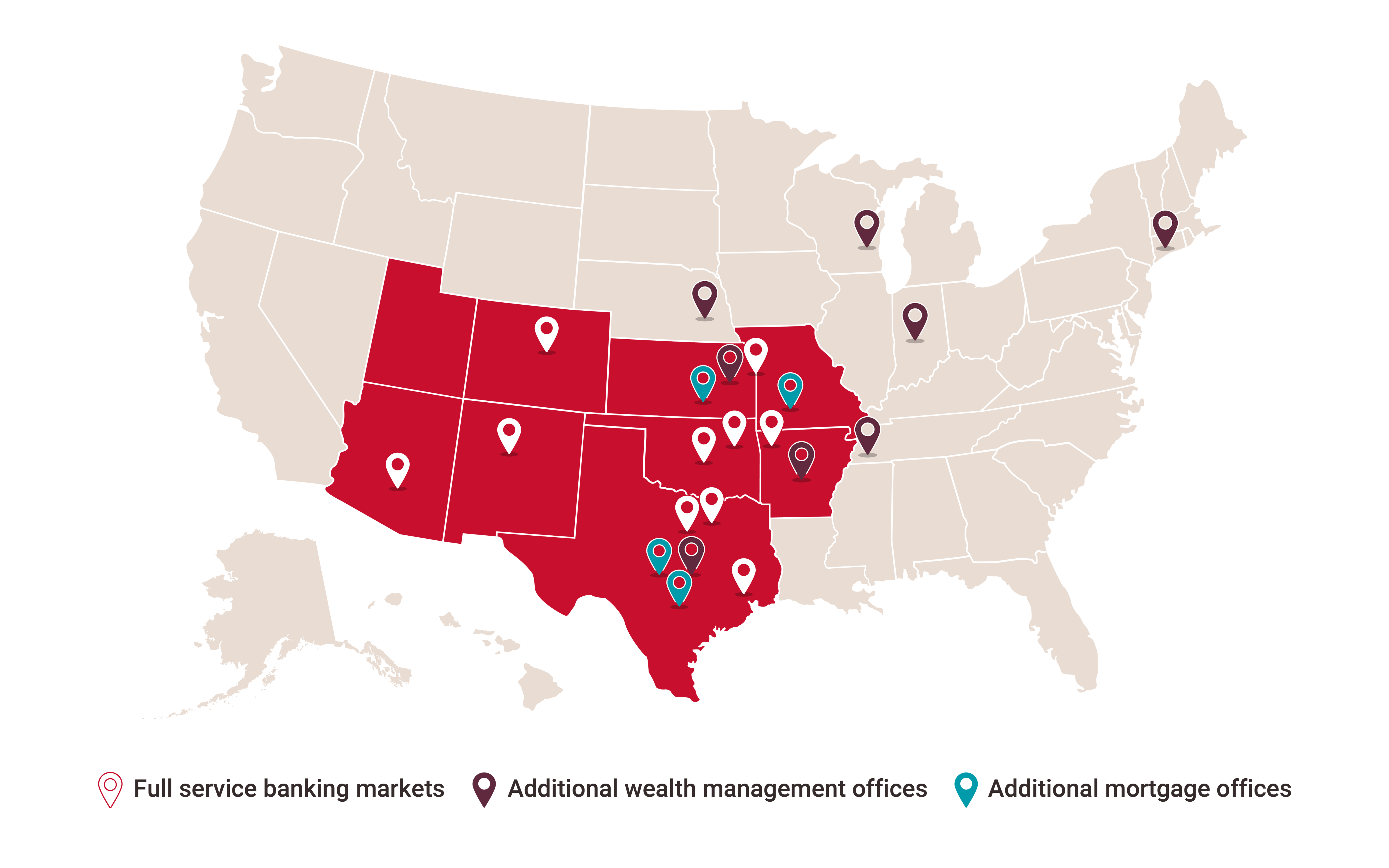 Consumer, commercial and mortgage banking

Transaction and payment processing
Broker/dealer and independent advisory services

Wealth management