TransFund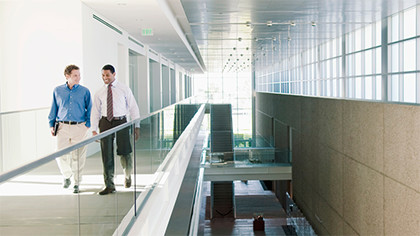 TransFund is our 40-year-old Electronic Fund Transfer (EFT) network. While some EFT processors have come and gone, merged or consolidated, it is our people who make TransFund a thriving business that provides quality products and services to hundreds of banks and credit unions across the country. If you'd like to apply your leadership, knowledge and expertise to support our EFT network, then we encourage you to explore our TransFund jobs.

There are currently no open positions matching this category or location.
Receive emails by subscribing to jobs matching TransFund when they are posted.
The 10 most recent jobs posted by BOK Financial are listed below for your convenience.
Search results for "".
Title
Location
Date
Director, Corporate Audit

Tulsa, OK, US

Oct 21, 2017

0.00 mi

Internal Audit

Full Time

OK

Tulsa-Director%2C-Corporate-Audit-OK-74101

Relationship Banker (Fayetteville Main Bank)

Fayetteville, AR, US

Oct 21, 2017

0.00 mi

Consumer Banking

Full Time

AR

Fayetteville-Relationship-Banker-%28Fayetteville-Main-Bank%29-AR-72701

Business Banking Credit Specialist III

Richardson, TX, US

Oct 20, 2017

0.00 mi

Commercial Banking

Full Time

TX

Tulsa-Business-Banking-Credit-Specialist-III-OK-74101

Oversight & Control Analyst II

Tulsa, OK, US

Oct 20, 2017

0.00 mi

Bank Operations

Full Time

OK

Tulsa-Oversight-&-Control-Analyst-II-OK-74101

BSA/AML Analyst

Tulsa, OK, US

Oct 20, 2017

0.00 mi

Risk Management

Full Time

OK

Tulsa-BSAAML-Analyst-OK-74101

Credit Specialist II - Healthcare

Tulsa, OK, US

Oct 20, 2017

0.00 mi

Commercial Banking

Full Time

OK

Tulsa-Credit-Specialist-II-Healthcare-OK-74101

Business Banking Relationship Manager III

Dallas, TX, US

Oct 20, 2017

0.00 mi

Commercial Banking

Full Time

TX

Dallas-Business-Banking-Relationship-Manager-III-TX-75201

Administrative Assistant II

Albuquerque, NM, US

Oct 20, 2017

0.00 mi

Finance & Administration

Full Time

NM

Albuquerque-Administrative-Assistant-II-NM-87101

BOKFS Credit Analyst II

Tulsa, OK, US

Oct 20, 2017

0.00 mi

Wealth Management

Full Time

OK

Tulsa-BOKFS-Credit-Analyst-II-OK-74101

Mortgage Customer Service Representative II

Irving, TX, US

Oct 20, 2017

0.00 mi

Mortgage Banking

Full Time

TX

Irving-Mortgage-Customer-Service-Representative-II-TX-75014