Human Resources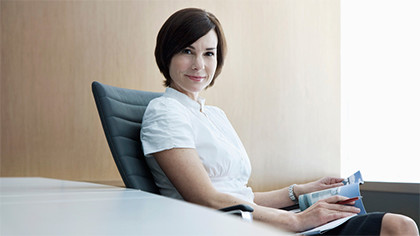 BOK Financial's Human Resources division represents every employee of the organization. If you'd like to apply your leadership, knowledge and expertise to support the engagement, inclusion, growth and profitability goals of BOK Financial, then we encourage you to explore our Human Resource jobs.

There are currently no open positions matching this category or location.
Receive emails by subscribing to jobs matching Human Resources when they are posted.
The 10 most recent jobs posted by BOK Financial are listed below for your convenience.
Search results for "".
Title
Location
Date
Retail Mortgage Loan Originator - Springfield Mobank

Springfield, MO, US

Mar 22, 2018

0.00 mi

Mortgage Banking

Full Time

MO

Springfield-Mortgage-Banker-Springfield-MO-65801

Project Manager

Tulsa, OK, US

Mar 22, 2018

0.00 mi

Information Technology

Full Time

OK

Tulsa-Project-Manager-OK-74101

Special Assets II

Tulsa, OK, US

Mar 21, 2018

0.00 mi

Finance & Administration

Full Time

OK

Tulsa-Special-Assets-II-OK-74101

Fund Accounting Analyst I

Tulsa, OK, US

Mar 21, 2018

0.00 mi

Information Technology

Full Time

OK

Tulsa-Fund-Accounting-Analyst-I-OK-74101

Chief Compliance Officer

Tulsa, OK, US

Mar 21, 2018

0.00 mi

Risk Management

Full Time

OK

Tulsa-Chief-Compliance-Officer-OK-74101

Private Wealth Advisor

Denver, CO, US

Mar 21, 2018

0.00 mi

Wealth Management

Full Time

CO

Denver-Private-Wealth-Advisor-CO-80002

Treasury Client Services Professional

Dallas, TX, US

Mar 21, 2018

0.00 mi

Finance & Administration

Full Time

TX

Dallas-Treasury-Client-Services-Professional-TX-75201

Retail Mortgage Loan Originator - Colorado Springs

Colorado Springs, CO, US

Mar 21, 2018

0.00 mi

Mortgage Banking

Full Time

CO

Colorado-Springs-Retail-Mortgage-Loan-Officer-Colorado-Springs-CO-80840

Information Security Engineer

Tulsa, OK, US

Mar 20, 2018

0.00 mi

Information Technology

Full Time

OK

Tulsa-Senior-Information-Security-Engineer-OK-74101

Digital Banking Software Developer III

Tulsa, OK, US

Mar 20, 2018

0.00 mi

Information Technology

Full Time

OK

Tulsa-Digital-Banking-Software-Developer-III-OK-74101