University Recruiting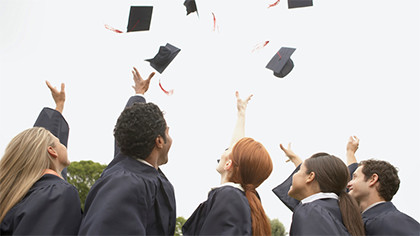 We believe our people are the heart of our success. That's why we place great value on recruiting, training and retaining high-caliber college graduates. Successful completion of our Accelerated Career Track (ACT) program provides the opportunity for promotion into a client relationship or management position. The ACT program is responsible for creating our future leaders.
Interning with BOK Financial allows you to explore a career in the financial services industry through a summer full of hands-on, real world experiences. Our internship program targets high-potential students majoring in business or a related field with a minimum GPA of 3.4. We look for people who demonstrate leadership in academics, work experience and extracurricular activities.
Visit our University Recruiting Site to Explore The Next You.
Search results for "".
Title
Location
Date
Accelerated Career Track Intern - Information Technology

Tulsa, OK, US

Jan 22, 2018

0.00 mi

University Recruiting

Intern

OK

Tulsa-Accelerated-Career-Track-Intern-Information-Technology-OK-74101

Accelerated Career Track Intern - Commercial Banking

Phoenix, AZ, US

Jan 23, 2018

0.00 mi

University Recruiting

Intern

AZ

Phoenix-Accelerated-Career-Track-Intern-Commercial-Banking-AZ-85001

Accelerated Career Track Associate - Information Technology

Tulsa, OK, US

Jan 22, 2018

0.00 mi

University Recruiting

Full Time

OK

Tulsa-Accelerated-Career-Track-Associate-Information-Technology-OK-74101

Accelerated Career Track Associate - Commercial Banking

Tulsa, OK, US

Jan 15, 2018

0.00 mi

University Recruiting

Full Time

OK

Tulsa-Accelerated-Career-Track-Associate-Commercial-Banking-OK-74101

Accelerated Career Track Associate - Commercial Banking

Phoenix, AZ, US

Jan 22, 2018

0.00 mi

University Recruiting

Full Time

AZ

Phoenix-Accelerated-Career-Track-Associate-Commercial-Banking-AZ-85001