University Recruiting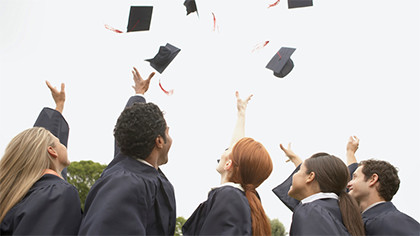 We believe our people are the heart of our success. That's why we place great value on recruiting, training and retaining high-caliber college graduates. Successful completion of our Accelerated Career Track (ACT) program provides the opportunity for promotion into a client relationship or management position. The ACT program is responsible for creating our future leaders.
Interning with BOK Financial allows you to explore a career in the financial services industry through a summer full of hands-on, real world experiences. Our internship program targets high-potential students majoring in business or a related field with a minimum GPA of 3.4. We look for people who demonstrate leadership in academics, work experience and extracurricular activities.
Visit our University Recruiting Site to Explore The Next You.

There are currently no open positions matching this category or location.
Receive emails by subscribing to jobs matching University Recruiting when they are posted.
The 10 most recent jobs posted by BOK Financial are listed below for your convenience.
Search results for "".
Title
Location
Date
Technical Business Analyst II

Tulsa, OK, US

Jul 23, 2018

0.00 mi

Information Technology

Full Time

OK

Tulsa-Business-Analyst-III-OK-74101

Merchant Services Account Rep I

Tulsa, OK, US

Jul 23, 2018

0.00 mi

Commercial Banking

Full Time

OK

Tulsa-Merchant-Services-Account-Rep-I-OK-74101

Investment Portfolio Analyst II

Tulsa, OK, US

Jul 23, 2018

0.00 mi

Finance & Administration

Full Time

OK

Tulsa-Investment-Portfolio-Analyst-II-OK-74101

Lending Support Specialist IV (Energy)

Tulsa, OK, US

Jul 22, 2018

0.00 mi

Commercial Banking

Full Time

OK

Tulsa-Lending-Support-Specialist-IV-%28Energy%29-OK-74101

Credit Prod Underwriter II - Energy

Dallas, TX, US

Jul 22, 2018

0.00 mi

Commercial Banking

Full Time

TX

Dallas-Credit-Prod-Underwriter-II-Energy-TX-75201

Part-Time Teller (Brookside)

Tulsa, OK, US

Jul 22, 2018

0.00 mi

Consumer Banking

Part Time

OK

Tulsa-Part-Time-Teller-%28Brookside%29-OK-74101

Private Banker III

Overland Park, KS, US

Jul 22, 2018

0.00 mi

Wealth Management

Full Time

KS

Overland-Park-Private-Banker-III-KS-66062

Private Wealth Associate

Overland Park, KS, US

Jul 21, 2018

0.00 mi

Wealth Management

Full Time

KS

Overland-Park-Private-Wealth-Associate-KS-66062

Treasury Client Services Professional I

Kansas City, MO, US

Jul 21, 2018

0.00 mi

Commercial Banking

Full Time

MO

Kansas-City-Treasury-Client-Services-Professional-I-MO-64101

Commercial Relationship Manager IV

Dallas, TX, US

Jul 20, 2018

0.00 mi

Commercial Banking

Full Time

TX

Dallas-Commercial-Relationship-Manager-IV-TX-75201